Sign Up or Login
Hutten Family Farm Newsletter for Sunday Oct 17, 2010
It seems like there is light at the end of the tunnel. We now have the majority of apple varieties picked and in the cold storage. We are still picking golden russets, jonagold, ida red, red and golden delicious, gloucester, mutsu, and fuji apples which should be completed over the next two weeks. This will be followed by picking up the drop apples which we hope to finish before the snow arrives. Many of the winter Asian radishes are either already picked or will be very shortly. The last crops that we harvest outside include leeks, kale, collards, salsify, and winter storage cabbages. These cold tolerant vegetables will not be completed until early December.
We had a very heavy frost this past week(-2). This frost basically killed off the tomatoes, peppers, eggplants, cucumbers, zucchini, and beans. Most of the other vegetables are thriving and will continue to grow for some time yet. Some vegetables actually benefit from the cold weather. Broccoli, cauliflower, and spinach are much nicer now than they were in August.
If you aren't getting a weekly reminder to pick up your box (also tells you what's in the box and maybe a recipe), you can activate this option by going to our website and logging into your account. You'll see an area that allows you to turn this on or off. You'll also see your account balance and a few other things.
The boxes this week will include spinach, leeks, carrots, sno-peas, apples, pears, and lots more.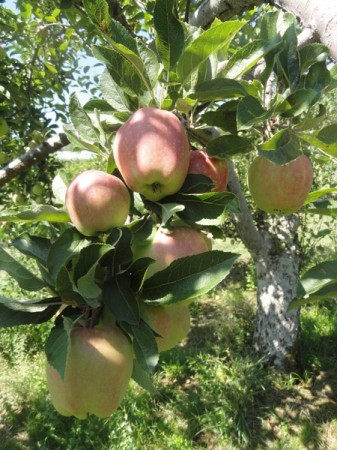 ---
Return to the list of newsletters