Sign Up or Login
Hutten Family Farm Newsletter for Monday Oct 11, 2010
We hope you having a great thanksgiving Day holiday. Maybe you prepared a wonderful meal with the help of a few items from your box. It's a working day for us but yesterday we made a nice trip to Port Joli to have a family get together and Thanksgiving meal with all Ted's mom, brothers and their families.
There is frost in the forecast tonight which will signal the end of a lot of summer vegetable. We will try to pick beans, eggplant and peppers today before the frost kills the plants. These items should be in the CSA boxes this week. We are still picking apples with about three weeks left till we are hopefully done other then drops to clean up the orchard. We will begin winter harvest of diakon and korean radish this week - so it is still completely crazy here on the farm without a sign of slowing down for the next month. We plan to reduce our presence at one farmers market - Halifax Seaport and continue to grow the CSA. It is getting close to maximum capacity for the winter season.
It's a beautiful day outside, hope you get a chance to get some fresh air and enjoy the colors.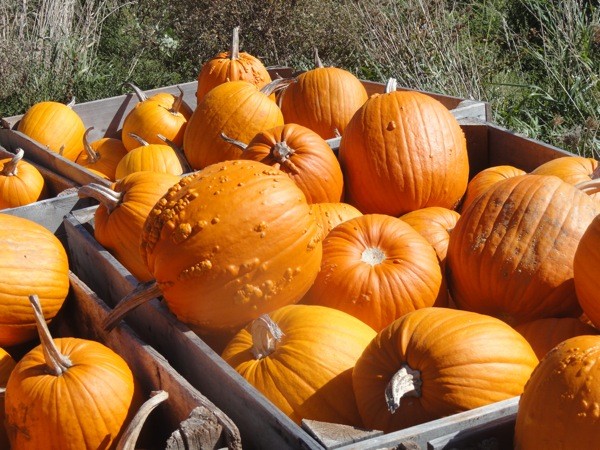 ---
Return to the list of newsletters