Sign Up or Login
Hutten Family Farm Newsletter for Sunday Aug 15, 2010
This week on the farm we are continuing to harvest many vegetables and fruit varieties ripe now. We have begun to pick a few purple peppers, green peppers, chilies and cubanelles. The last variety of peaches will be picked this week and blueberries should be on for a few more weeks. The diplomat melons are just coming ripe and we hope to be able to put them in the boxes this week. Watermelon should follow next week.
There has been a few requests to have a list available each week telling you what is in the standard box to help you identify unfamiliar vegetables. I plan to send out that list with your weekly reminder to pick up your box.
From our point of view the CSA has been going well and we hope to expand it more. Customers have given us really positive feedback. Many of you are telling your friends about us and spreading the word has brought us new customers. Thanks! If your account balance is getting low and you would like to sign on for another 12 weeks or more, send me an email (ted@hutten.org).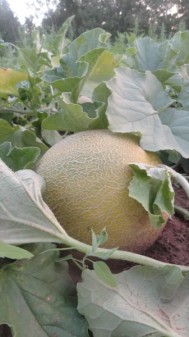 diplomat melon- honeydew like taste
A variety of eggplant we grow called dancer-it's Puertiran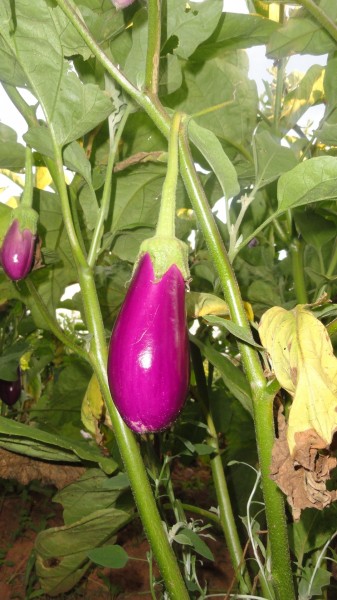 ---
Return to the list of newsletters