Hutten Family Farm Newsletter for Sunday June 6
Its another rainy day in the Annapolis Valley but the weather is looking up for the rest of the week. The land is plenty wet and the weeds are growing like crazy. This week we'll spent most of our time weeding about 7-8 acres of market garden. We will have some new crops coming on over the next two weeks. These will include carrots, bunched beets, napa cabbage, and more hakurai turnips. We are about two weeks away from snap and shell peas as well.
We are starting our third week of CSA deliveries. It's been going well with only positive feedback. If you have any comments, positive or negative, we would welcome them. On our end, we are finding the standardized CSA boxes are packing very smoothly. The customized boxes require much more time for us to pack as we sometimes have to run to the field to pick a few items. We may look at charging a small amount for custom orders in the future, but if we choose to do this it will not affect this 12 week session. Feedback is welcome. The majority of customers are happy with the standard box, some customers really enjoy the flexibility of custom ordering. We feel that customized ordering may become more efficient for us as the CSA expands.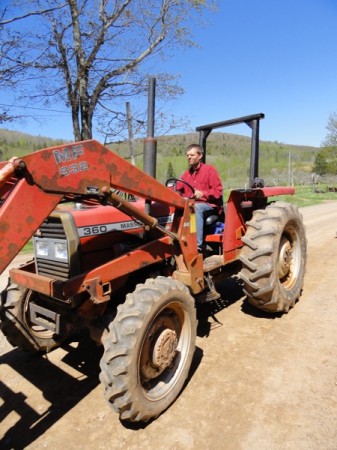 This week we hope to put into the standard box

bunched red beets
bunched hakurai turnips
basil
salad mix
apples
rhubarb
green onions
radishes-pink-a bit more flavour than french breakfast radish
mizuna- pan fry with ginger and garlic in olive oil and sesame oil- see the recipe I gave you last week
Hakurai turnips are good to eat raw by themselves or in a salad or roasted quickly in the oven. Hakurai turnips can be steamed with their greens - add butter and salt to your taste. If you have recipes I can share, please email them to us.

---
Return to the list of newsletters