Sign Up or Login
Hutten Family Farm Newsletter for Sunday May 30, 2010
Last week was our first delivery of the CSA boxes and we've worked out a few of the kinks. In Halifax Ted forgot to tell the people at Local Source to accept your payment. You may pay at Local Source or you can mail a cheque to us ( Ted Hutten, 161 Thorpe Road. Kentville, NS, B4N3V7) or you can pay Ted at the market. Please remember to bring your tote with you this week when you pick up your order. This week you may get an icepack in your box so just return it with your tote next week.
This week we hope to put into the standard box- swiss chard, green garlic chives, radishes, kale, salad mix, asparagus(if all goes well), 3 lbs mixed apples, tatsoi, and fresh dill.
We've had some trouble with the asparagus field this year as weed control without any chemical can be difficult. But hopefully we'll get enough this week, if not we'll substitute with spinach.
I've been asked for a recipe or two for chinese greens. This is a recipe you can use with tatsoi or bok choi, shanghai choi, guy lon, or even napa cabbage. You can add to it whatever vegetables you like in a stir-fry.
chinese greens - cut off stem, chopped across bunch a few times, wash in collinder
a few cloves of garlic thinly sliced or to your taste
fresh ginger - peel and slice thin about 1 tablespoon
olive oil 1.5 teaspoons
sesame oil - 0.5 teaspoons
salt to taste
Heat olive oil and sesame oil in a large skillet, saute the garlic and ginger on med heat. Once ready add the wet chinese greens and
put lid on pan, wait 45 seconds or so, stir around, return lid for a little longer, once it is lightly sauted/steamed-maybe 1 min more -
remove from heat. Serve with rice. You may saute meat first then follow this recipe. This recipe is also great with nuts-cashews or
almonds.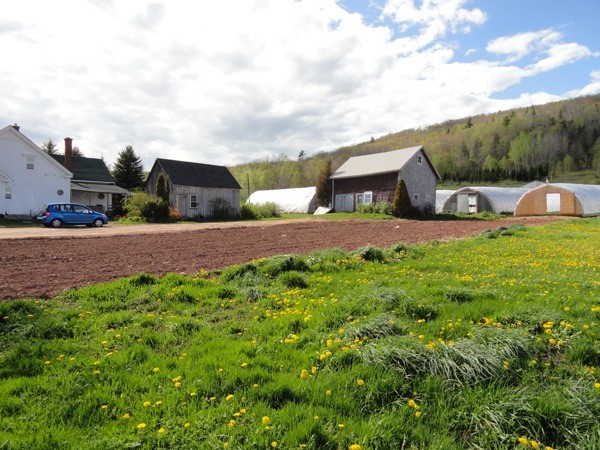 ---
Return to the list of newsletters